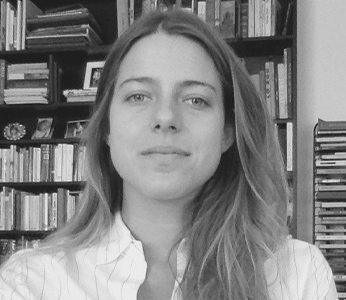 Biography
Sofia Gotti (Italy/UK) is as a scholar and a curator, whose specialty is Latin American contemporary and feminist art practices in South America and Italy. She is one of the Isaac Newton Trust/Leverhulme Early Career Fellows at the Department of History of Art at the University of Cambridge, where she is currently working on a monograph about alternative art practices and craft in South America. Sofia also teaches at the Nuova Accademia delle Belle Arti (NABA), Milan.
During her residency at the Instituto Inclusartiz, Sofia will be writing a monograph on alternative art practices in Latin America since the 1960s, as well as, researching artists who employed woodblock printing, weaving and embroidery in their works. The expressive works of Arthur Bispo do Rosário Paes and Lívio Abramo have been chosen by Sofia as the starting point of her research.
Sofia has previously taught the MA special option Countercultures: Alternative Art in Eastern Europe and Latin America 1959-1989 at The Courtauld Institute of Art. She also held courses on modern and contemporary art, and decolonial theory at Nuova Accademia delle Belle Arti (NABA) in Milan.
Moreover, Sofia Gotti has worked as a curator for The Feminist Institute (New York), Castello di Rivoli (Rivoli-Turin), FM-Centre for Contemporary Art (Milan), the Solomon R. Guggenheim Foundation (New York, Bilbao, Venice). Her work has been published in academic journals and magazines including ArtMargins, Tate Papers, n.paradoxa, Revista Hispanica Moderna, FlashArt, Mousse, Nero and Art-Agenda.