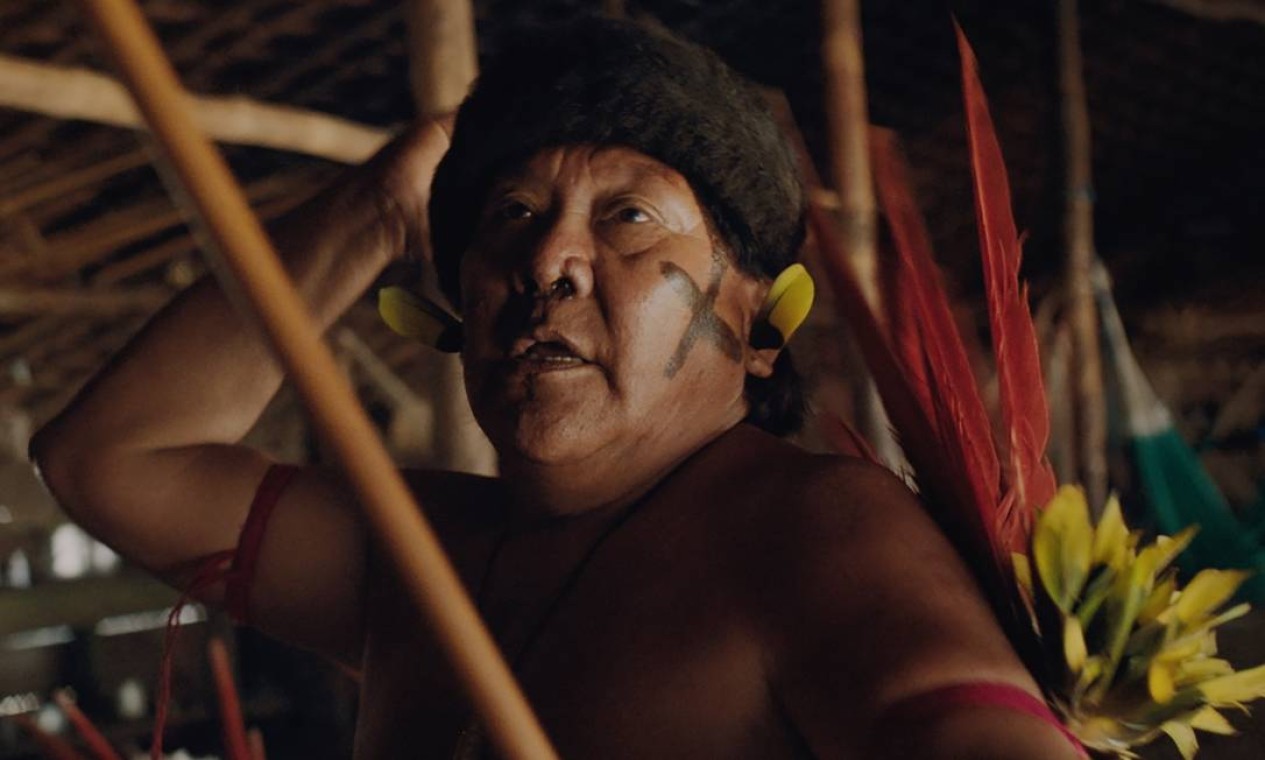 Programações
AMAZON LAB – DOCUMENTARY EXHIBITION "THE LAST FOREST"
From Tuesday to Sunday from 11:00 am to 6:00 pm, the feature documentary "The Last Forest" by Yanomami leader Davi Kopenawa and directed by Luiz Bolognesi will be shown.
SYNOPSIS
The Yanomami live in an area in the north of the country, in a region of mountains in the Amazon rainforest marked by landscapes very different from those we are used to seeing. Huge plateaus, waterfalls, rapids descend through the dense forest. Exotic cerrados often overlap the clouds, high in the forest.
In these exotic and uncommon landscapes, the Yanomami write a rare history of cultural resistance in our days. While other peoples are dragged into the identity of the white man, either by the invasion of evangelical churches, or by the authorized or unauthorized penetration of loggers, miners and engineers opening roads or building hydroelectric dams, the Yanomami, led by the leader and great shaman Davi Kopenawa Yanomami fight to isolate themselves and keep spiritual and everyday culture alive. They wage a real war to preserve their identities, with numerous internal conflicts, such as the desire of young people to have cell phones or to leave life in the forest for life in the cities.
The film "The Last Forest" is a feature-length documentary that intends to present these characters and this conflict through the observation of everyday situations of the Yanomami. From living with them, from the desire to listen to them and understand them from their own logic, our film will be born.
DATASHEET
CAST: Davi Kopenawa Yanomami, Ehuana Yaira Yanomami, Pedrinho Yanomami, Joselino Yanomami, Nilson Wakari Yanomami, Junior Wakari Yanomami, Roseane Yanomami, Daucirene Yanomami
DIRECTOR Luiz Bolognesi
SCRIPTS Davi Kopenawa Yanomami, Luiz Bolognesi
DIRECTOR OF PHOTOGRAPHY Pedro J. Márquez
PRODUCERS Caio Gullane, Fabiano Gullane, Lais Bodanzky and Luiz Bolognesi
PRODUCERS Gullane and Buriti Filmes