1 de September de 2023
Will Fredo Furtado participates in an artist residency at the headquarters of Instituto Inclusartiz
During his time in Rio de Janeiro, the Guatemalan-Cape Verdean artist will investigate elements of Afro-Brazilian and Afro-Indigenous cultures that can engage with his ongoing research.
In August, the artist, writer, and editor Will Fredo Furtado began an artistic residency at the headquarters of Instituto Inclusartiz in Rio de Janeiro. Born in Portugal, Will, who identifies as non-binary, has Guatemalan and Cape Verdean heritage. He currently resides in Berlin, Germany, where he has been the associate editor of Contemporary And, an art platform focused on African perspectives, since 2017.
It was through this platform that Will strengthened his ties with Inclusartiz. He conducted a reflective writing workshop at the cultural center on August 26th and 27th, in collaboration with the institute, the Salta Art Foundation, and Contemporary And. The workshop was designed for young art critics.
As a result of this collaboration, the artist was also invited to join the Artistic Residency and Research Program at Inclusartiz, under the guidance of curator Lucas Albuquerque. In his artistic practice, Will Fredo Furtado works with images, the body, and text to explore post-colonialism and epistemologies of the Global South, addressing power dynamics, cultural displacement, and the convergence of pop culture, blackness, decolonial thought, queerness, and technology.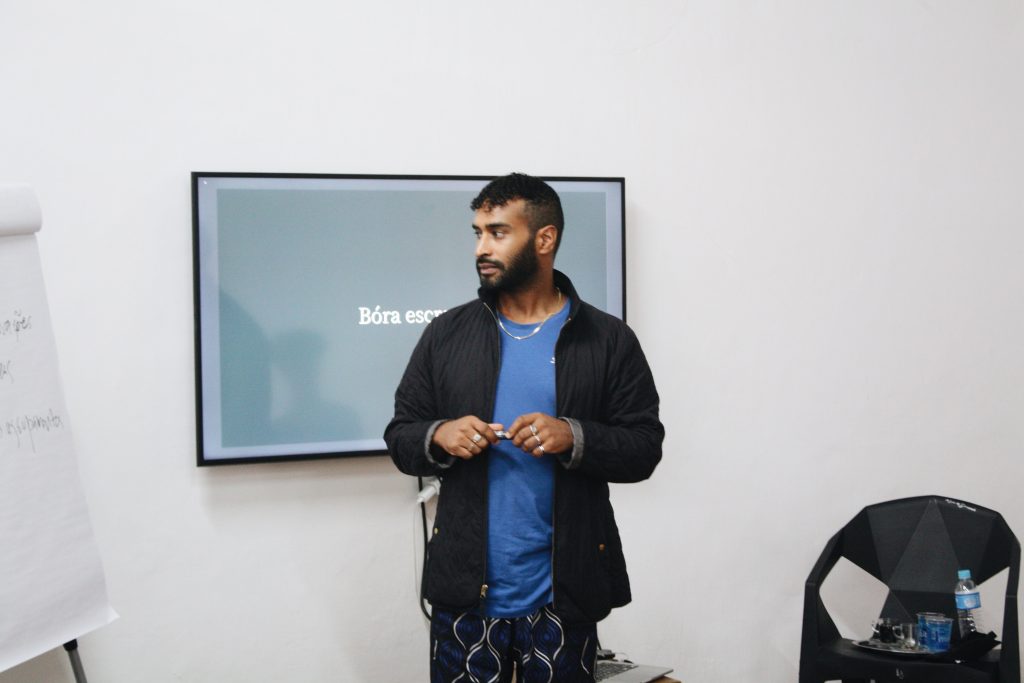 During his time in Rio de Janeiro, he will investigate elements of Afro-Brazilian and Afro-Indigenous cultures, particularly in the territory of Little Africa – the region where Inclusartiz is located – that can resonate with his ongoing research.
Will Fredo has previously exhibited in various institutions around the world, including the Goethe-Institut Bogotá, Videonale 19, Bundeskunsthalle, Eastside Projects, Kunsthalle Baden Baden, apexart, 6th Ural Industrial Biennial, Galerie im Körnerpark, Galleria Fonti, among others.
Will Fredo Furtado's residency is supported by Instituto Inclusartiz and Salta art.