21 de July de 2023
Former resident of Instituto Inclusartiz, Cristina De Middel takes part in an exhibition at the Tate Modern
The Spanish photographer is featured in the collective exhibition "A World in Common: Contemporary African Photography"
As a former artist-in-residence at the Instituto Inclusartiz, Spanish photographer Cristina De Middel is part of the exhibition A World in Common: Contemporary African Photography, which opened to the public at the Tate Modern in London on July 6th. Having participated in our Artistic Residency and Research Program in 2017, Cristina has been a photographer and worked for various newspapers and NGOs in Spain for over 10 years. Currently living between Rio de Janeiro and Uruapan (Mexico), she combines her documentary work with personal projects that question the potential of photography as a document and an illustration of reality.
In the Tate Modern's collective exhibition, the artist presents works from the series The Afronauts, dating back to 2012 – a finalist for the Deutsche Börse Prize, promoted by the Photographers' Gallery. Through both documentary and conceptual practices, she investigates the ambiguous relationship between photography and truth. The project explores the history of an unsuccessful space program in Zambia in the 1960s through reenactments of obscure events, shedding light on a frequently overlooked story.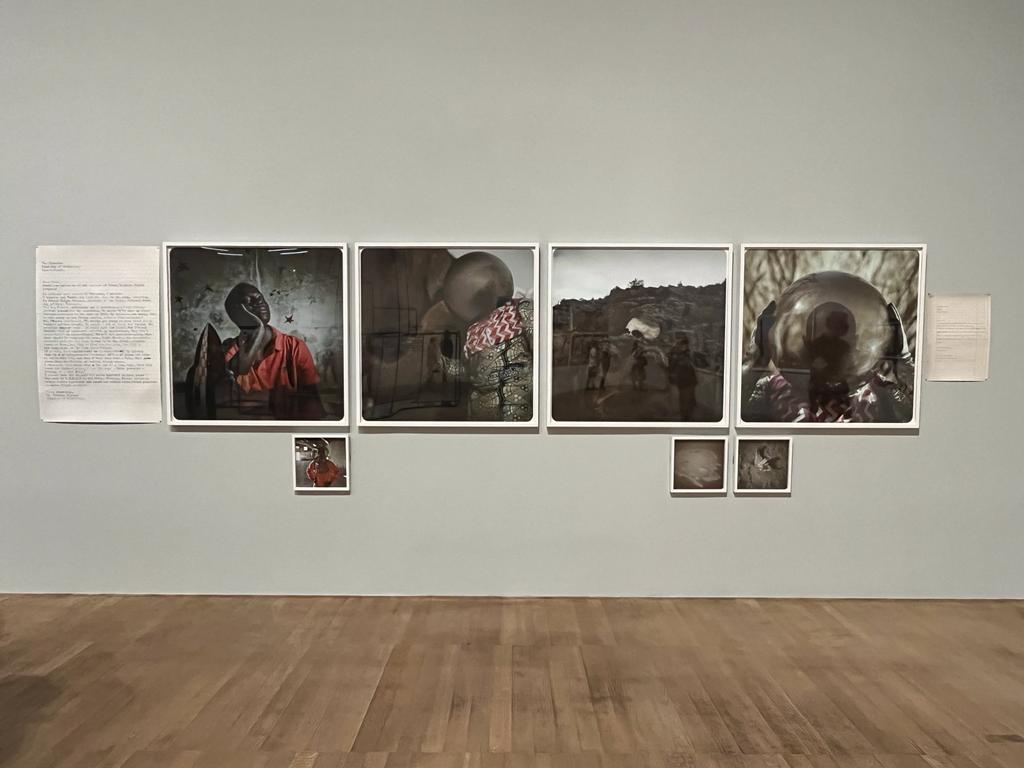 The exhibition A World in Common: Contemporary African Photography will be on display until January 14, 2024. It celebrates the diverse landscape of contemporary African photography and brings together a group of artists from different generations to address how photography, cinema, audio, and other media have been used to reimagine the diverse cultures and historical narratives of Africa. Beyond a traditional photographic exhibition, the show seeks to explore the various ways images travel through stories and geographies, touching on themes such as spirituality, identity, urbanism, and climate emergency.
In addition to Cristina de Middel, the exhibition features 35 more artists, including the Mozambican photographer Mário Macilau, who came to Brazil in 2022 with the support of Instituto Inclusartiz and participated in a panel discussion titled "Art in Dialogue: Photography, Territory, and Social Ethics" held at our cultural center, alongside Rio de Janeiro photographers Mauricio Hora and Douglas Dobby.