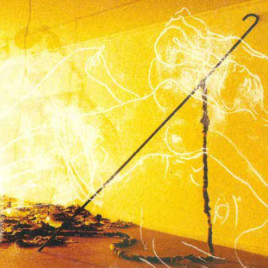 Exposições
TUNGA IN BUENOS AIRES
TUNGA IN BUENOS AIRES
Tunga
Centro Cultural Recoleta. Buenos Aires, Argentina. 
Produced by Instituto Inclusartiz/Fundação Arte Viva
12 November – 12 December 1999
'Tunga in Buenos Aires' exhibition includes three large-scale works and two films, one of them is 'A trança de Teresa' (Teresa's Braid), a Brazilian expression for a braid meant to scape a prison and had the participation of nearly one hundred actors. 'Lucido Nigredo', a large installation connecting different collections using a common floor was also presented with 'Os Heraldos', a combination of elements contained in previous works. Over the last twenty years, Tunga marked the contemporary art scene with an intelligent and important aesthetic research that combines the traditional Iberian culture, philosophy, psychoanalysis, physics and mathematics. His work is characterised by a visual solution for complex aesthetic questions.