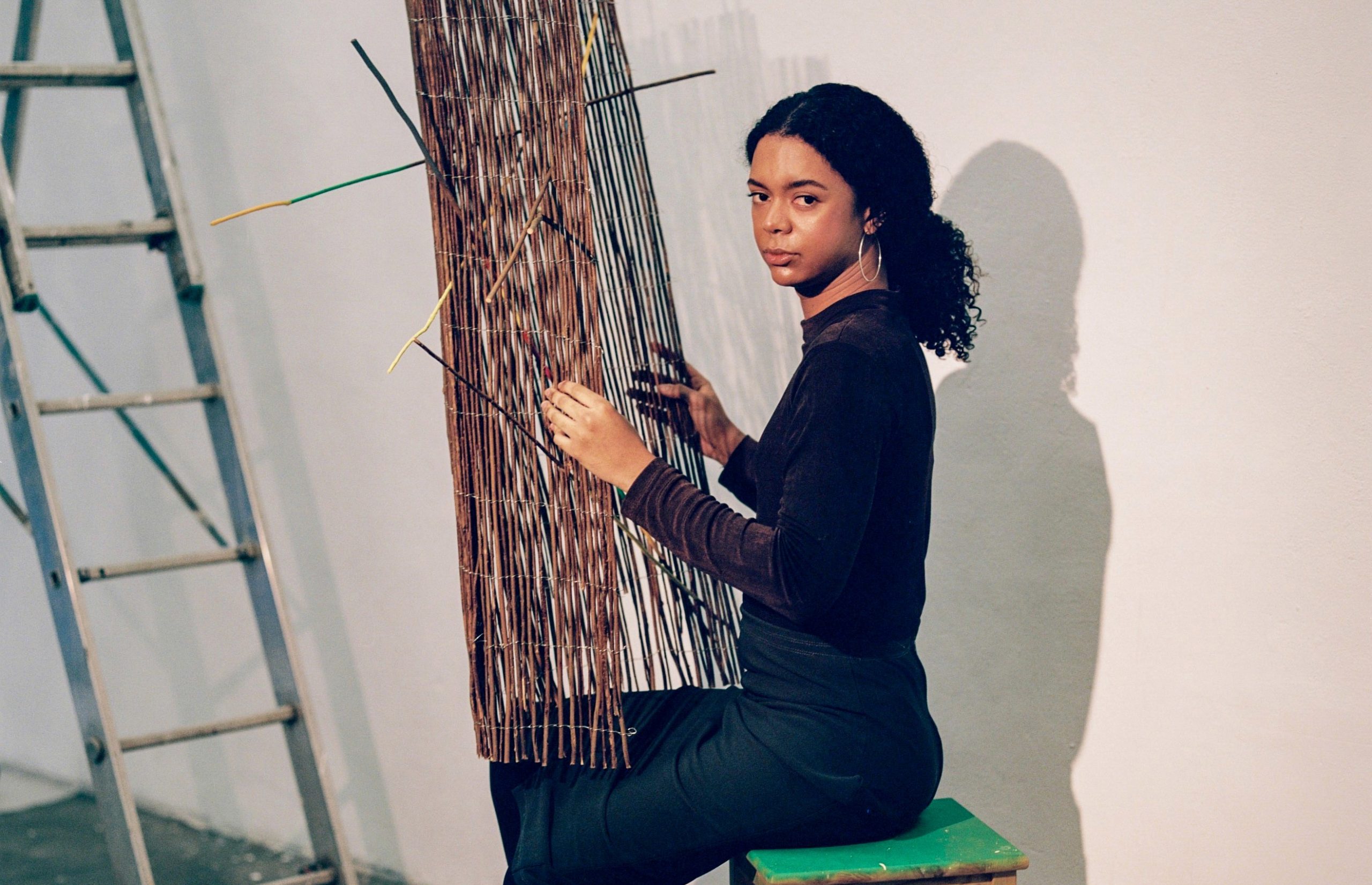 Exposições
TADÁSKÍA – BLACK RABBIT MOON
On Friday, June 2nd, the visual artist Tadáskía ends her residency at Instituto Inclusartiz with the open-studio Lua Coelho Negra. The exhibition will occupy the second floor of the institute's cultural center – destined to be a collective studio – with works that make up its second book of drawings and poetic texts.
The exhibition is the result of research carried out during residencies at Inclusartiz and Salzburger Kunstverein, in Austria, where he spent three months with the support of the institute. Through her practice, which involves drawing, apparition, photography, installation and textiles, the artist from Rio de Janeiro mobilizes invented and mystical landscapes.
"When I arrived at Salzburger, I already knew that the scope of the residency was very free in relation to the production and delivery of works. Anyway, when the plane was landing, for the first time in my life, I saw a huge amount of rabbits jumping in the dark of the woods. It was a scene that made me extremely moved", says Tadáskía.
From this experience, he developed the story presented in Lua Coelho Negra, mixing love and magic, emerging from darkness to brightness. Divided between text in graphite and drawing in colored pencils, chalk and spray, the pages alternate in a mutual provocation. The drawings that make up the book reveal, here and there, traces of the rabbit in her irreverent movements. To see her, you must, first of all, be willing to join her game: witty, she likes to hide behind the groove of the drawing, inside the fabric of the paper, through the wormholes that only her senses are able to find.
"The second book of drawings by Tadáskía presents jumping as a constitutive element of the plot, whether in the quality of the narrated animal's movement, or in the displacements carried out throughout the reading. The verses that intersperse the pages of drawing narrate the adventures of the rabbit in her extremely intimate relationship with the artist", comments Lucas Albuquerque, curator of the Artistic Residency and Research Program at the Inclusartiz Institute.
ABOUT THE ARTIST
Tadáskía has a degree in Visual Arts from UERJ, a master's degree in Education from UFRJ and has participated in several group exhibitions in Brazil and abroad. In 2022, he held his first solo show Tadáskía: Noite dia at the headquarters of Sé Galeria, in São Paulo. He has works in the collections of the Museu de Arte do Rio (MAR), Inhotim, MAM-SP, Institute for Studies on Latin American Art, Instituto Cultural Çarê and in important private collections.