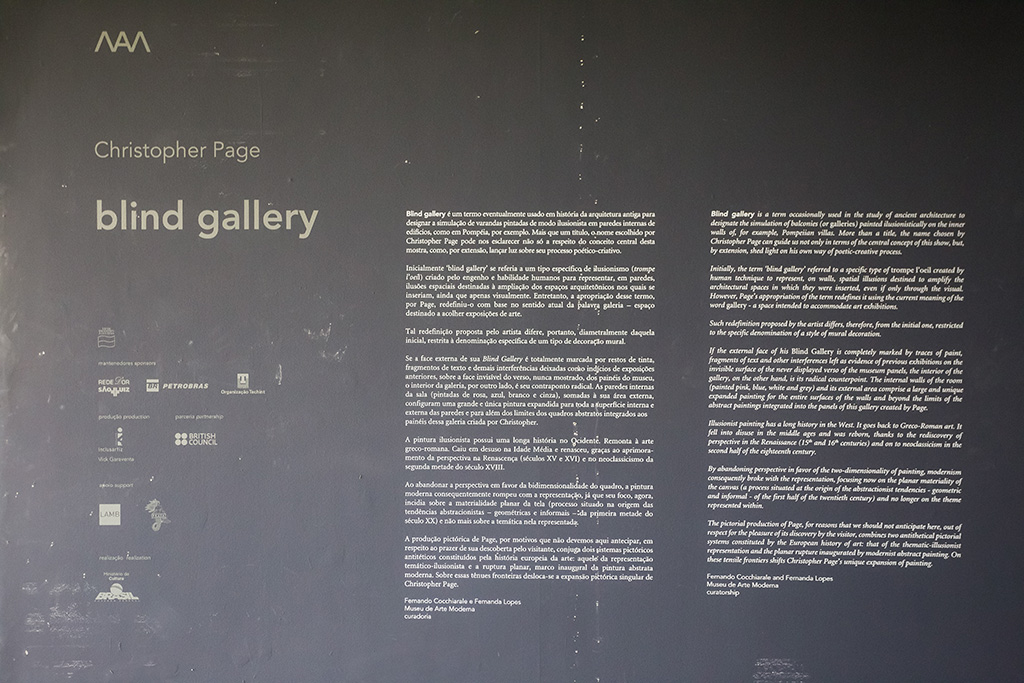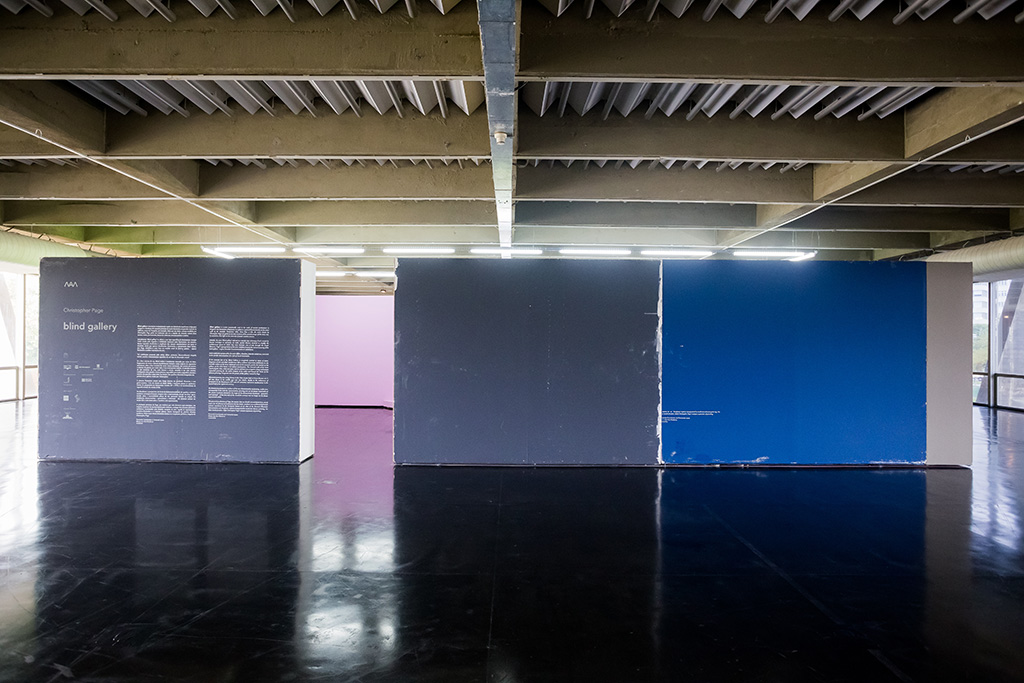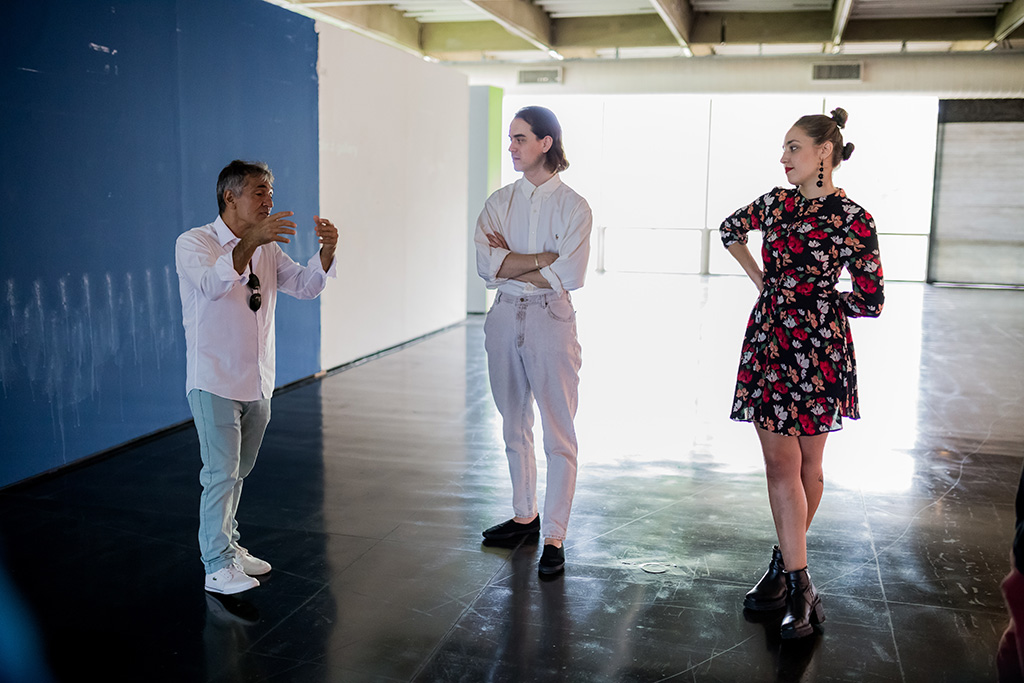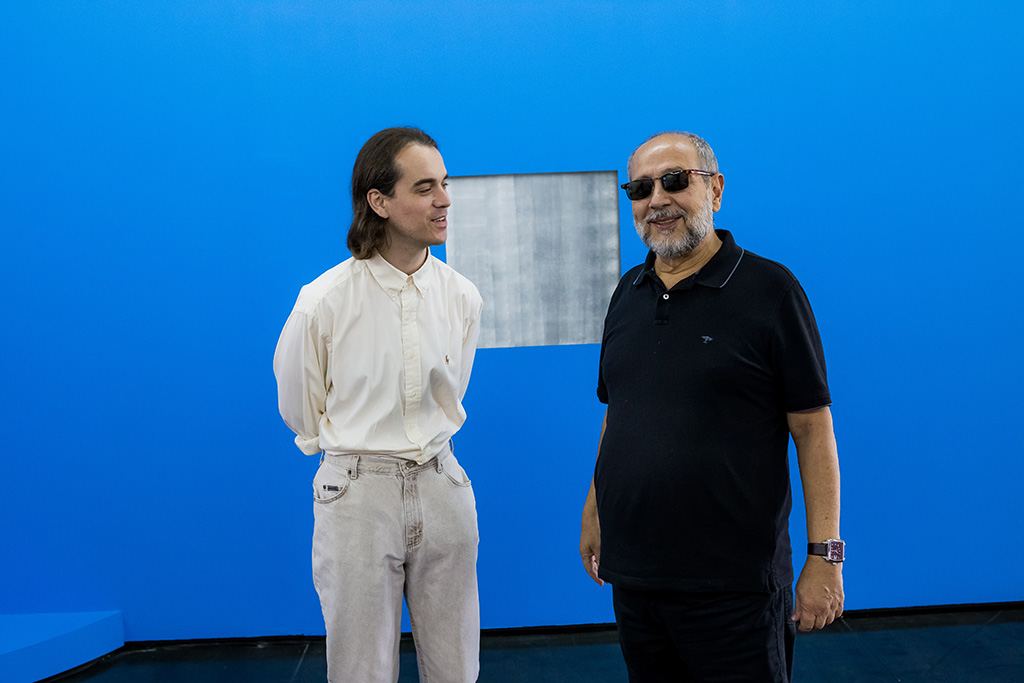 BLIND GALLERY
Christopher Page
Museu de Arte Moderna do Rio de Janeiro, Brazil
Curated by Fernando Cochiarale and Fernanda Lopes
Produced by Instituto Inclusartiz in partnership with the British Council December 2017 – February 2018
Supported by Lamb Arts 'Blind Gallery' exhibition is a site-specific installation by the British artist Christopher Page for MAM Rio.
It is a single work that conjures the remnants of an exhibition emptied of its representations.
Page takes the museum's huge moveable walls and makes them into a monumental architecture whose surfaces will be adorned with a large-scale continuum of wall paintings.
'Blind Gallery' exhibition is a disorientating intervention into the museum – a picture gallery in absentia.