23 de November de 2022
Praça da Harmonia receives the first stage of restoration works
Carried out in a partnership of Instituto Inclusartiz, Revitaliza Rio, and Carioca DNA, the improvement project answers to suggestions and interests of residents and workers in the area, based on conversations and listening
By opening its cultural center at Praça da Harmonia (Harmony Square), Instituto Inclusartiz made a commitment to contribute to the restoration and maintenance of the spot it chose to set up its headquarters in 2020. After officially adopting the location, the organization in Rio de Janeiro held a series of meetings with residents, workers and representatives of associations in the area, and inOctober 2022, the improvement works began.
In the first stage of the initiative, carried out in partnership with NGOs Revitaliza Rio and Carioca DNA, the land was leveled for the maintenance of the flowerbeds and the gravel floor, in addition to the renovation of the playground with the replacement of equipment. The renovation, which intends to make the space even more welcoming for the people who use it, takes place in the year that Instituto Inclusartiz completes its 25th anniversary, following the premise of enhancing its intrinsic values: inclusion through art, dialog, and exchange of experiences.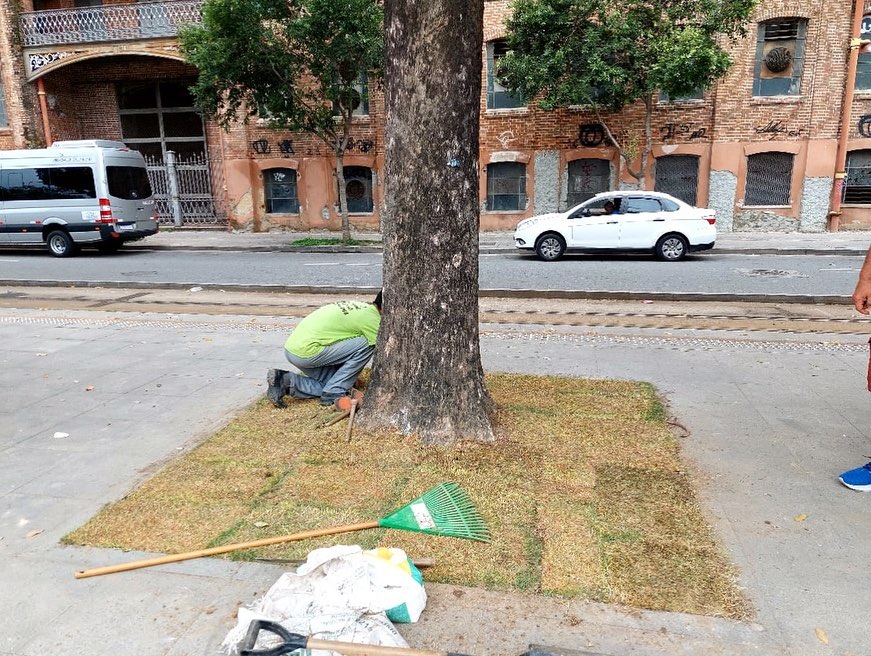 A series of educational activities are also planned to take place in the square throughout the period of renovations, such as the workshop on planting new species held by Mais Paisagem, on October 20, with children from Gamboa Ação, an organization with a social impact that encourages the integrated human development of children and teenagers from Rio's port area.
About the square
Praça da Harmonia, located in the Gamboa district, is an area of historical importance for Rio de Janeiro, and is today one of the main leisure spots in the area. The land where the square is located once housed the Harmony Market, created to absorb part of the abundant demand of the Municipal Market at Praça XV. However, the market's low activity made the area progressively transform itself into a large gathering of tenement buildings.
During the Vaccine Rebellion , in 1904, the old market's remains were used as trenches, and much material was removed from the area to form barricades. At the end of the revolt, Mayor Pereira Passos completely renewed the place, establishing a new square, named Praça da Harmonia, one of the most picturesque and charming places in Rio de Janeiro