12 de September de 2023
Inclusartiz promotes parallel programming during ArtRio 2023
The institute will also have a booth at the art fair from September 13th to 17th
In addition to its booth at ArtRio – which this year will feature works from the second edition of the Clube dos 25, a contemporary art acquisition program – Instituto Inclusartiz will host parallel programming during the event week.
Activities begin on Tuesday (September 12th) with a visit from a group of the Art Imersion Trip at the institute's cultural center in Gamboa. The initiative, organized by the Latitude platform, offers cultural managers, curators, and international journalists an immersion in Brazilian contemporary art and a preview of what can be seen at the ArtRio booths, based on an overview provided by Visual Poetics master Denise Gadelha. This will be followed by a guided tour of the "O Sagrado na Amazônia" exhibition with the curators of the collective show, Paulo Herkenhoff and Lucas Albuquerque.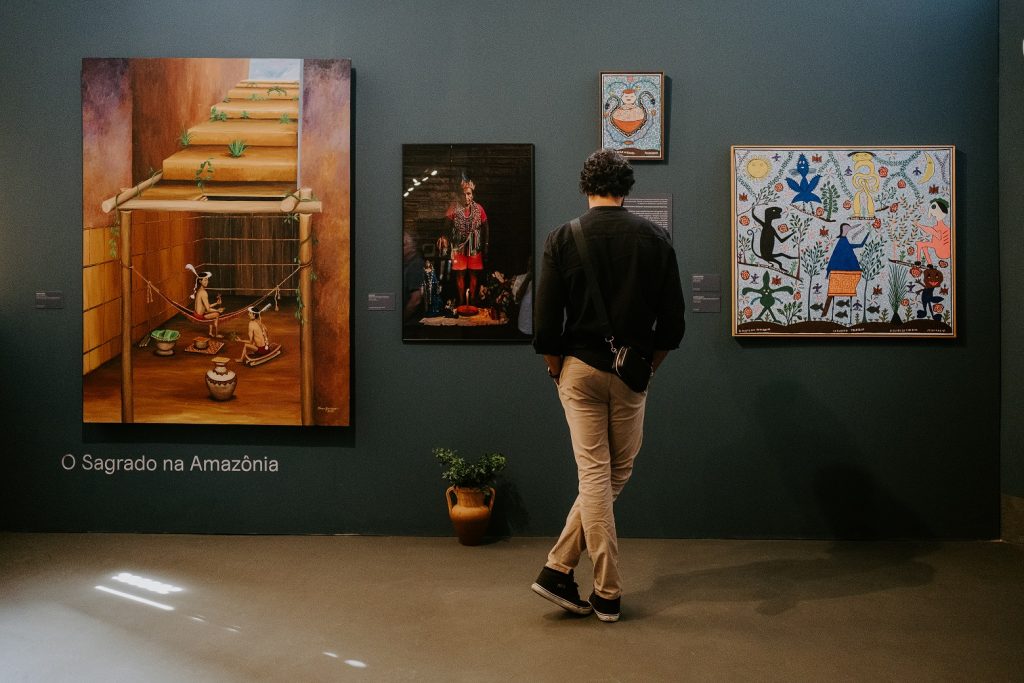 On Wednesday (September 13th), the preview day of ArtRio, another guided tour of the exhibition with the curators will be held for the team and guests of the Centre Georges Pompidou. The tour will also explore the "Deriva Afetiva: Dakar" solo exhibition by Panmela Castro, with the artist in attendance. At 4 p.m., the Marina da Glória will host the ceremony for the 2023 FOCO Award, which this year will grant one of the six selected artists a residency scholarship at Inclusartiz.
On Saturday (September 16th), another tour of the Inclusartiz Cultural Center will be conducted for ArtRio guests, featuring Herkenhoff, Albuquerque, and the institute's chief curator, Victor Gorgulho, who will introduce the activities of the Amazonian Laboratory.
Check out the schedule:

Tuesday, September 12th

10 a.m. – Art Imersion Trip + Guided tour with Paulo Herkenhoff and Lucas Albuquerque
Location: Inclusartiz Cultural Center

Wednesday, September 13th

9 a.m. – Pompidou Guided Tour with Paulo Herkenhoff, Lucas Albuquerque, and Panmela Castro
Location: Inclusartiz Cultural Center

11 a.m. – ArtRio Preview
Location: Marina da Glória

4 p.m. – 2023 FOCO Award Ceremony
Location: Marina da Glória

Thursday, September 14th

2 p.m. to 9 p.m. – ArtRio Official Opening
Location: Marina da Glória

Saturday, September 16th

11 a.m. – ArtRio Guided Tour with Victor Gorgulho, Paulo Herkenhoff, and Lucas Albuquerque
Location: Inclusartiz Cultural Center

Sunday, September 17th

2 p.m. to 8 p.m. – ArtRio Closing
Location: Marina da Glória