23 de November de 2022
Brazilian artist Ayla Tavares opens solo exhibition in Spain
"Alfarería del Agua" marks the end of a two-month artistic residency at the Collegium, a contemporary art center based in Arévalo, north of Madrid
Between November 26 and January 8, the Church of San Martín, north of Madrid, will host the solo exhibition "Alfarería del Agua," by Brazilian artist Ayla Tavares. The exhibition includes works developed by the artist during the residency program "Entre Tiempos" [Between Times], carried out by Instituto Inclusartiz in a partnership with the Collegium – a contemporary art center based in Arévalo –, and is curated by researcher Aldones Nino, who collaborates with both institutions.
For two months, Ayla proposed several points of contact, both with the region's ceramics tradition and with the historical and physical landscapes that surround of the small Spanish municipality. "From the town of Arévalo, I am investigating micronarratives that dialogue with its landscape and geographical condition between rivers, using clay as a story-telling material that is converted through ceramic processes, proposing different relationships with the surroundings," says the artist.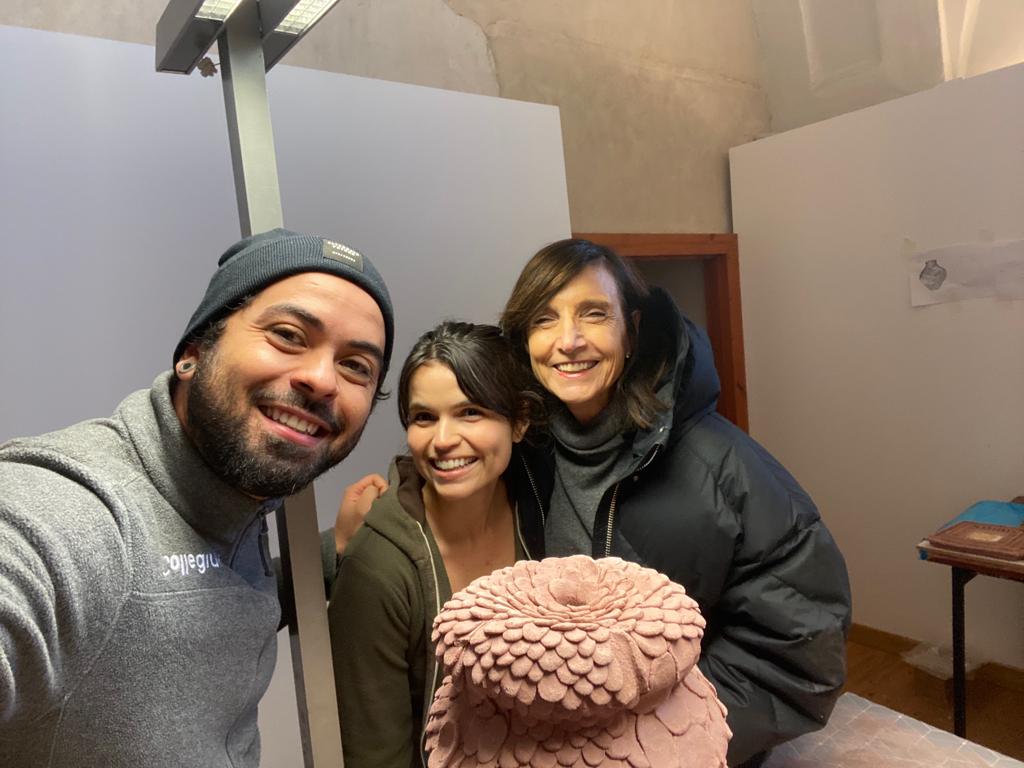 A central part of this process was the collaboration with Alfarería Hernandez, which is part of the Federation of Artisan Organizations of Castilla y León (FOACAL), and the intense learning process with ceramist Vicen Hernandez. This alfarería (pottery) has been transmitting the craft for generations, thus collaborating with the construction and maintenance of the ceramic tradition. This project also included days of work at sculptor Julio Galán's studio, in Arévalo. He has created monumental sculptures for more than three decades, which are scattered throughout the surroundings.
"Lithification is a set of processes that convert sediments into consolidated rock, and its study is called lithology – a branch dedicated to research categorizations referring to geological times and their formation processes. This exhibition is based on this assumption, where contemporary production can integrate communication between an art institution, clay, and the stories and traditions that surround it," says Aldones Nino.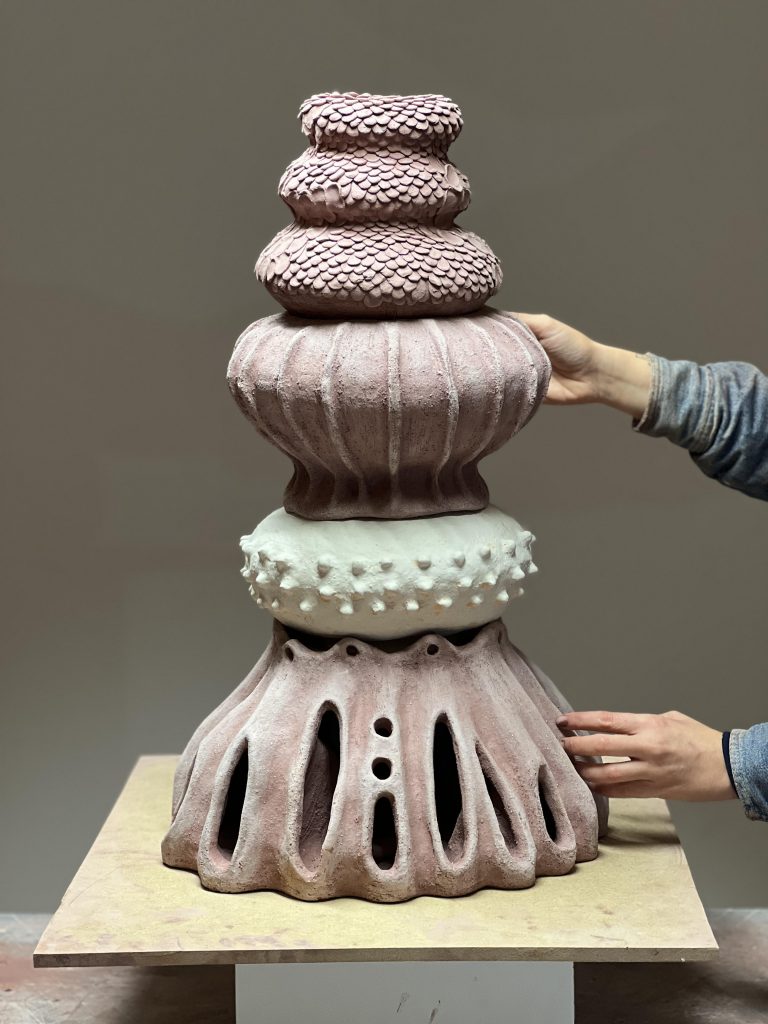 About Ayla Tavares
Born in Rio de Janeiro, Ayla Tavares holds a master's degree in Visual Arts from the Federal University of Rio de Janeiro (UFRJ) with a specialization in ceramic production and archaeology. In her works, she investigates archaeological and sacred artifacts, architecture and everyday objects, establishing relationships with different layers of time to think about everyday life, memory and life in society. Understanding materiality with all its complexities, Tavares creates constellations of objects under different orders, generating from these new bodies relationships of estrangement, speculation and narrative.
Between Times
The artistic residency program "Entre Tiempos" [Between Times] aims to promote the circulation of artists in the small Spanish municipality of Arévalo and its surroundings, a historic area of ​​artisanal production. The project proposes an artistic investigation into issues related to the region's history, culture and traditions, besides contributing to social cohesion by generating spaces of knowledge and trust in the local context, so as to strengthen the feeling of bonding and belonging to the territory. In a format similar to the program carried out by Instituto Inclusartiz in Rio de Janeiro, artists are assisted with personalized cultural support, accommodation, a work studio and connections with other cultural agents over a period of eight weeks.
The artist of the program's next edition, which will take place between January and March 2023, will be Xadalu Tupã Jekupé, born in Porto Alegre (Rio Grande do Sul).